Randall Coleman, Director
Work Number: 1-714-558-5507 Home Number: 1-949-429-2220
The Orange Symphonic Band has been playing continuously since 1971 under the direction of Mr. Randall Coleman. Beginning as a summer band for Villa Park High School students and other interested people, it quickly evolved into a year-round community band. The all volunteer organization practices each Tuesday evening at 7:00 PM in the Canyon High School band room in Anaheim Hills, California. All interested musicians are welcome to attend and join with us. If you love, or even like, good American band music you won't want to miss the Orange Symphonic Band in concert!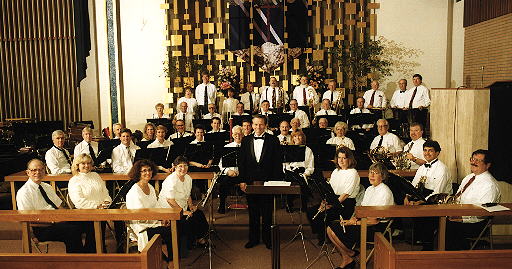 Orange Symphonic Band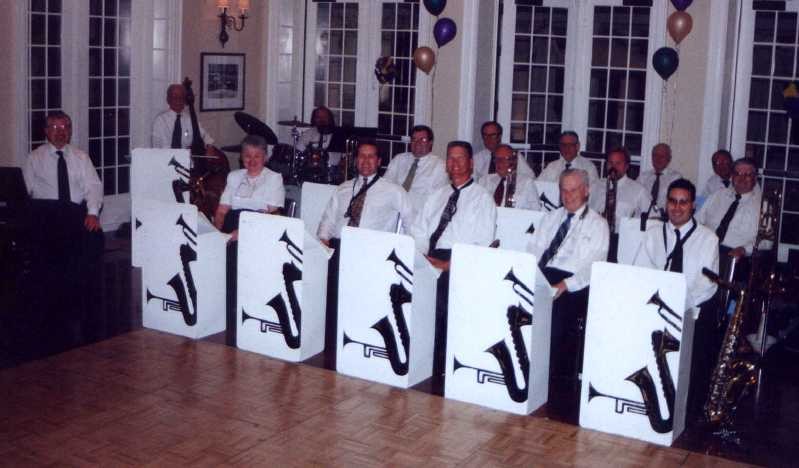 Orange Dance Band
The Orange Dance Band is composed of members of the Symphonic Band and rehearses after the Symphonic Band for approximately one hour. The group is available for both public and private occasions. This seventeen piece big-band also includes female vocalist Lark Romero.
Upcoming Concerts
Date

Call Time

City

Location

Group

Sat. 12/04/04

6:30 PM

Seal Beach, CA

Seal Beach Leisure World

Dance Band

Sun. 12/05/04

4:30 PM

Santa Ana, CA

Casa de Santiago HOA

Symphonic Band

Sun. 12/05/04

After Concert

Santa Ana, CA

Dr. George's House

Family & Friends

Fri. 12/10/04

6:30 PM

Orange, CA

Orange Senior Citizen Center

Symphonic Band &
Dance Band

Sat 12/11/04

1:30 PM ?

Anaheim, CA

Tom Mock's Event

Dance Band

Tue. Dec. 14, 21, & 28

0

No Rehearsal!

Happy Holidays

Both Bands

Tue. 01/04/05

7:00 PM

First Rehearsal in 2005

Canyon High School Band Room

Symphonic Band &
Dance Band

Sat. 2/05/05

6:30 PM

Claremont, CA

Pilgrim Place

Symphonic Band &
Dance Band
Maps brought to you byMapQuest
The list of music our band plays, including program notes for many of the pieces, can be found here.
Links to other Community Band information:
Other information about the City of Orange, Orange County, and California can be found at:
---
Brought to you by:


YOUR Partner for Internet Business
©Web Connections, 1997-2004. The Web Connections logo is a trademark of Web Connections. All other trademarks are the property of their respective owners.
Creation Date: Sep 27, 1995
Last Modified: Nov 18, 2004
webmaster@webconnections.com